Sewage Backup Cleanup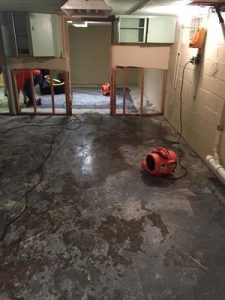 When a sewage backup occurs in your residential or commercial property, it can seem like your worst nightmare has come to life. This can be caused by issues like broken pipes or as the result of flooding. Either way, raw sewage is the last thing wanted in a property. Sewage cleanup should be handled with care by a team of highly trained professionals due to the germs and bacteria present in the waste. Therefore, if your property is in need of sewage cleanup, call the team of water damage restoration experts at 911 Restoration of High Desert.
Our water damage restoration team is available 24/7, 365 days per year to provide sewage cleanup services. They can be expected to arrive on site within 45 minutes of the initial phone call and will begin by assessing the damage. Once the damage has been assessed and the culprit behind the sewage backup has been detected, our water damage restoration team will begin sewage cleanup. The highly trained IICRC technicians have specific safety protocols they follow and protective gear they use to help prevent the spreading of any diseases. Exposing yourself to the germs present in sewage water can be extremely dangerous, especially if you are pregnant, elderly or have a compromised immune system.
Your safety is the water damage restoration team's number one concern. The longer the water sits, the worse the problem gets. Significant water damage can occur in as little as 24 hours. Call 911 Restoration of High Desert for sewage cleanup services that will restore your peace of mind and get your property on the path to a fresh start. We will respond and begin sewage cleanup to minimize any further damage on the property.
Immediate Water Damage Restoration Services Available in High Desert
At 911 Restoration of High Desert, our water damage restoration experts understand that most people do not have the flexibility to drop everything and cleanup their property after a sewage backup. For this reason, our sewage cleanup team is available whenever property owners need water damage restoration. We will do everything possible to keep the damage to a minimum, which in turn will keep the cost of services lower.
In order to provide High Desert residents with the best sewage cleanup services in the industry we offer benefits such as:
Free visual inspection for property owners only
Emergency water extraction services
Leak detection and repairs
Complete drying and dehumidifying of damaged areas
Complete property restoration
Free insurance consultations
A highly trained team of technicians who truly care and understand your needs
When it comes to sewage cleanup, water damage restoration efforts don't just stop after cleaning the waste out of the property. Unfortunately, sitting sewage water can cause further damage than what meets the eye. Our team will also check for additional issues like water damage, structural damage, mold infestations and plumbing issues. If further water damage restoration services are needed, you can rely on the team at 911 Restoration of High Desert to get the job done.
Sewage Cleanup Experts Who Understand Your Needs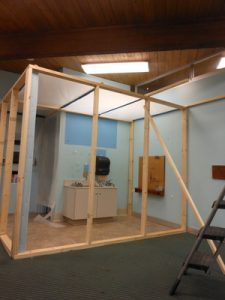 When water is contaminated with sewage backup you should consider it an emergency and call our sewage cleanup team immediately. When proper water damage restoration services aren't received, water damage often gets worse. For example, there are three types of contaminated water: clean water, gray water and black water. Each type requires its own water damage restoration services and should be handled by professionals.
The difference in clean water, gray water and black water is the amount of contamination and harmful bacteria that may be present. Clean water is considered to be water from a source like a leaking faucet. When clean water is allowed to sit, it can quickly become gray water. Gray water is contaminated and known to cause illness. Examples of gray water include toilet overflow that has urine present. There may be bacteria and viruses in gray water, as well and when left untreated it can develop into black water. Black water is the worst of the three, considering it can cause severe, life-threatening illnesses. If you suspect black water is on your property, it should be avoided and handled only by the sewage cleanup professionals at 911 Restoration. An example of black water includes toilet water with feces.
Our water damage restoration team is ready to provide sewage cleanup services despite what type of water is present on the property. The IICRC trained technicians have the knowledge, experience and equipment needed to handle even the worst black water sewage cleanup situations. Get your property on the path to a fresh start by calling 911 Restoration of High Desert today!
Serving the communities of Apple Valley, Hesperia, Pinon Hills, Victorville and surrounding areas.