About 911 Restoration of The High Desert
Meet the Team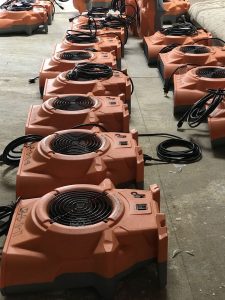 911 Restoration of The High Desert is a full scale disaster relief water damage restoration company. We provide water damage restoration, mold removal, fire damage restoration, sewage backup cleanup and commercial property restoration. We are open 24/7 every single day of the year and have a 45 min or less arrival time to your property. We also provide a free visual inspection.
The goal for our team is  to provide a Fresh Start to property owners in Rancho Cucamonga, Fontana and the rest of Inland Empire.
At 911 Restoration of The High Desert, the highly trained team of professionals treat each restoration case as if it were their own. The Inland Empire is comprised of a large team that has a family feel which can be seen throughout our services and the support we offer to property owners facing the need for restoration services. When families and business owners face destruction due to natural disasters, The Inland Empire team wants to help provide peace of mind and total property restoration.
The 911 Restoration team enjoy providing restoration services to property owners in the Inland Empire. According to them, "With so much negativity out there, we should be the positive in every negative." This mindset has allowed the team at 911 Restoration of The High Desert to provide fresh starts and positivity during a stressful experience.
Tips from the Team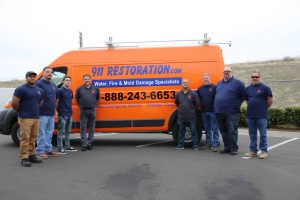 At 911 Restoration of The High Desert, our team understands how stressful it can be to need restoration services. However, time is often of the essence so it is important to seek total property restoration when disaster strikes. One prime example of damage that should be attended to quickly is water damage.
When allowed to sit, water damage often becomes worse. It is important to call our Inland Empire team to receive the necessary water damage restoration services like water extraction or carpet drying. By getting the necessary services, it helps to prevent issues like structural damage or mold infestations. Mold spores are present everywhere, indoors and outdoors. In order to colonize, these spores need a water source. Mold infestations can form in as little as 24-48 hours. Hence the importance of seeking immediate water damage restoration services as soon as the issue is noticed.
Don't let water damage manifest. It can cause additional damage, which will require more services. On top of that it can cause health issues. Especially to young children, the elderly or those with compromised immune systems. Keeping you safe is our team's number one concern. So, when you need restoration services call 911 Restoration of The High Desert.
911 Restoration of The High Desert Restoring Peace of Mind
No job is too big for the team at 911 Restoration of The High Desert. They have the training, experience and equipment needed to provide restoration services to even the worse situations.
Call 911 Restoration of The High Desert to receive a high level of restoration and customer service. Our team will be with you each step of the way and will take whatever steps necessary to provide peace of mind during a stressful time.