Disaster Restoration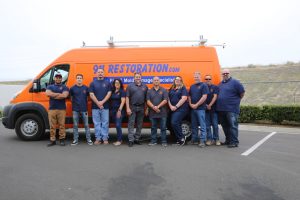 Unfortunately, mother nature doesn't work on a set schedule which means many times, when disaster occur people are unprepared. High Desert and surrounding cities can experience disasters like: winter storms, fires, landslides, mudslides and heavy rains. When these disasters strike and leave behind damage to your resident or commercial property, our disaster restoration team is ready to respond.
At 911 Restoration of High Desert, we have a disaster restoration team available 24/7, 365 days per year. Our team understands that disasters strike often with little to no warning. Often leaving behind the need for disaster restoration services for issues like water damage. In order to keep you safe and reduce property damage, the team of disaster restoration experts will arrive within 45 minutes of your call. Upon arrival, they will assess the property's damage. From there, it will be determined what disaster restoration services are needed to provide total property restoration.
It is important to know that there is a team of experts available to you when disaster takes hold of your residential or commercial property in High Desert. Our disaster restoration team is ready to get your property on the path to a fresh start and restore your peace of mind. When disaster strikes, we are ready to strike back. Call 911 Restoration of High Desert to get your property back to pre-damage condition today!
Water Damage Due to Disaster
One common issue many property owners face following a disaster is water damage. Water can make its way into your residential or commercial property with very little warning. For example, heavy rains accompanied by strong wind may cause a ceiling leak. Ceiling leaks can go unnoticed for an extended period of time dependent on the area of which it has occurred. Whether the water damage is fresh, or has been sitting for days, it is important to call the disaster restoration experts at 911 Restoration of High Desert.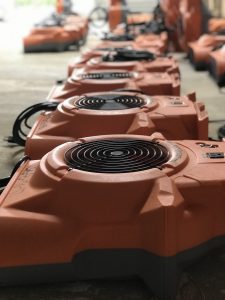 When it comes to water damage, time is of the essence. The longer the water sits the more likely it is to produce mold infestations or cause structural damage. Our disaster restoration experts will provide immediate action and begin water damage restoration services. The disaster restoration team is highly trained to handle water damage situations like:
Flooded basements
Crawl space cleanup
Burst pipe
Carpet water damage
Flooded bathroom
Flooded business
Disaster cleanup
Sewage backup cleanup
Water leaks
Roof damage
Mold removal
And more
In the event that water damage occurs on your property following a flood, there are steps you can take to help prevent further damage or harm. First and foremost, it should be determined whether or not the property is safe to be in. If it is not, then you should evacuate immediately. Electrical issues or the potential to fall and injure yourself should be taken into consideration when determining this. If the property is deemed safe, then only perform activities that are safe. Some things you can do after a flood include:
Remove excess water by mopping
Remove colored rugs from wet carpet
Gather loose belongings that are on the floor
Wipe away any additional water that i on wood furniture after removing items from on top of it
Remove undamaged items to a safe, dry area
Disaster Restoration Services to Get You Back to Pre-Damage Condition
Dealing with disasters can cause a lot of stress and feelings of unease. In order to better prepare yourself, the disaster restoration team recommends creating an evacuation plan and sharing it with your family. You should also keep a first aid kit, canned foods and cash on hand in the event that a disaster strikes. This will help if phone lines are down and there is no way to communicate. It will also save you quite a bit of worrying.
When it comes to disaster restoration, the team at 911 Restoration of High Desert has the knowledge, training and equipment needed to give your property the fresh start it deserves. We provide 24/7 emergency disaster restoration services that are quick and efficient. Disasters can leave behind devastating after effects. It is important to know there is a team of experts in the area who is ready to rise to the occasion. Despite the type of disaster or damage you are dealing with, the disaster restoration team is ready to respond and provide any services that may be needed.
Restore your peace of mind by calling the disaster restoration experts at 911 Restoration of High Desert. Our team will take whatever steps necessary to ensure that the property is completely restored and will not stop until the job is done.
Serving the communities of Apple Valley, Hesperia, Pinon Hills, Victorville and surrounding areas.