Fire Damage Restoration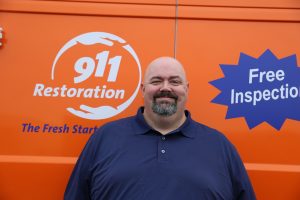 The aftermath following a fire can be extremely overwhelming. Although you probably have a lot on your plate, seeking immediate fire restoration services will help prevent further damage to your residential or commercial property. For instance, the longer smoke damage sits, the worse it becomes. Which means you will have more repairs to be made and a larger bill when all is said and done. To avoid costly repairs or long term water damage issues, call the fire restoration experts at 911 Restoration of High Desert as soon as firefighting efforts have subsided.
Our goal is to provide residents in High Desert and the other surrounding cities with the highest level of service in the restoration industry. In order to do this, our fire restoration team is available 24/7, 365 days per year. They will arrive on site within 45 minutes of your phone call and begin assessing the property's damage. Despite the multitude of damage, our end goal is always the same: to provide property owners with a fresh start. When the fire restoration experts leave your property, it will be better than new. It is hard to find the light in such a dark situation, but our fire restoration services will have you looking forward to a new beginning.
Dealing with fire damage is a task that property owners should not take on alone. The fire restoration experts at 911 Restoration of High Desert are here for you during this time of need. We will take every step necessary to get the property back to pre-damage condition, all while restoring your peace of mind at the same time. When a fire strikes your residential or commercial property, call our team of fire restoration experts in High Desert as soon as possible.
Water Damage Caused By Fire
Typically, when you think of fire damage you think of smoke, soot or structural damage. However, many properties face an extensive amount of water damage as well. Water damage can be the result of firefighting efforts, burst pipes due to pressure or sprinkler systems. Due to the fact that water damage can worsen in a little amount of time, it is imperative to call the fire restoration experts at 911 Restoration to begin immediate action.
The fire restoration team will respond to your call quickly and begin the proper steps to water damage restoration. Due to extensive training and knowledge, our team is able to combat fire damage issues of any size. We use advanced, state-of-the-art equipment and techniques that allow us to combat the water damage quickly and efficiently. The equipment used allows our fire restoration experts to detect any hidden moisture, extract standing water and efficiently dry out your property and belongings. Once proper water damage restoration services have taken place, deodorization and sanitization services will occur to give it that fresh start.
At 911 Restoration of High Desert, our fire restoration experts understand the toll water damage can take on a property. In order to prevent further structural damage or mold infestations, the highly trained IICRC technicians will do everything necessary to provide total property restoration. We won't stop until the job is finished and your peace of mind is restored.
Fire Restoration Services That Get the Job Done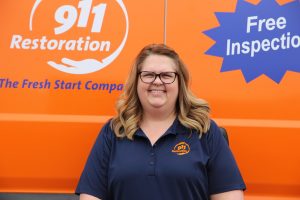 Providing fire restoration services is not something that our team takes lightly. We understand the emotional trauma that comes with experiencing a fire and want property owners to know that they are not alone. Our fire restoration team will work with you the entire process and let you know about any additional services you may need. If at any moment questions or concerns may arise, our team will answer them transparently and ease all worries you may be feeling.
911 Restoration of High Desert offers customers fire restoration benefits that include:
Free fire damage assessment for property owners only
Smoke and odor removal
Free insurance consultations
Cleaning of dishes, surfaces and furniture
Direct insurance billing
Packing out and storing undamaged belongings
Reconstruction and renovation that will make your property feel better than new
Inventory listing and lost itemization
Fire information center
A team of highly trained fire restoration experts that truly care
Get the fire restoration services you deserve by calling the team of experts in High Desert when disaster strikes your residential or commercial property. With our team, you will have peace of mind knowing that their job isn't done until total property restoration has taken place. Prevent the need for additional fire restoration services by calling 911 Restoration as soon as the fire has been put out.